Pulled Pork on Weber Grill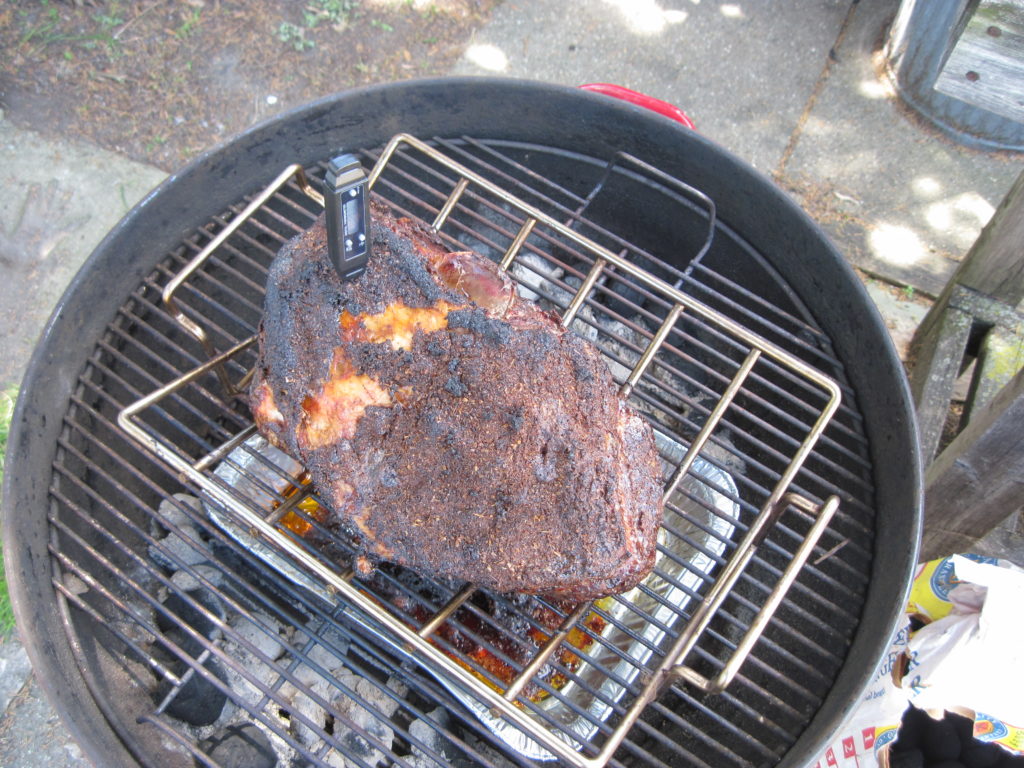 Recipe For Dollar Store Barbecue Rub

¼ Cup Paprika
¼ Cup Brown Sugar
3 Tbl. Garlic Powder
2 Tbl. Onion Powder
2 Tbl. Thyme
2 Tbl. Oregano
2 Tbl. Kosher or Sea Salt
1 Tbl. Black Pepper
1 Tbl. Mustard Powder

This rub goes well with all pork, brisket, tri-tip and chicken
wings. BBQ places and shows on TV all have a secret
rub then they serve the meat with a sweet BBQ sauce so
you probably could not taste the rub anyway. The secret to
good BBQ is select a good piece a meat and cook it slow.
Most of the spices in my rub are in most rub recipes. You can
add more dollar spices like cumin, cayenne etc. For chicken
maybe add sage instead of mustard.
Except for maybe Mustard Powder you can buy these
spices for a dollar in many stores. Brown sugar usually
is sold in 4-pound bags and mustard powder you can get
in grocery stores that sell spices in bulk containers.
If you are going to BBQ a lot keep all the spices in one
place. Unless you are going to BBQ every day make one
batch at a time.