Pawn Stars
On your way to Fremont St. 713 S Las Vegas Blvd is the famous
Pawn Stars. If they are filming, you cannot go in and a line forms
outside. It is an interesting place but smaller than you think.
I have gone there many times but never seen any stars.
Fremont St. Experience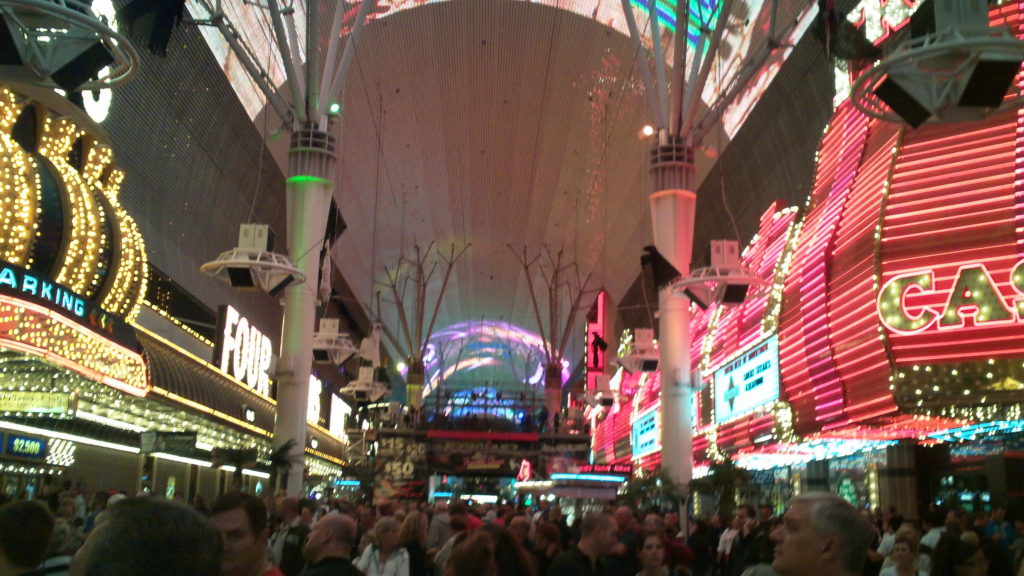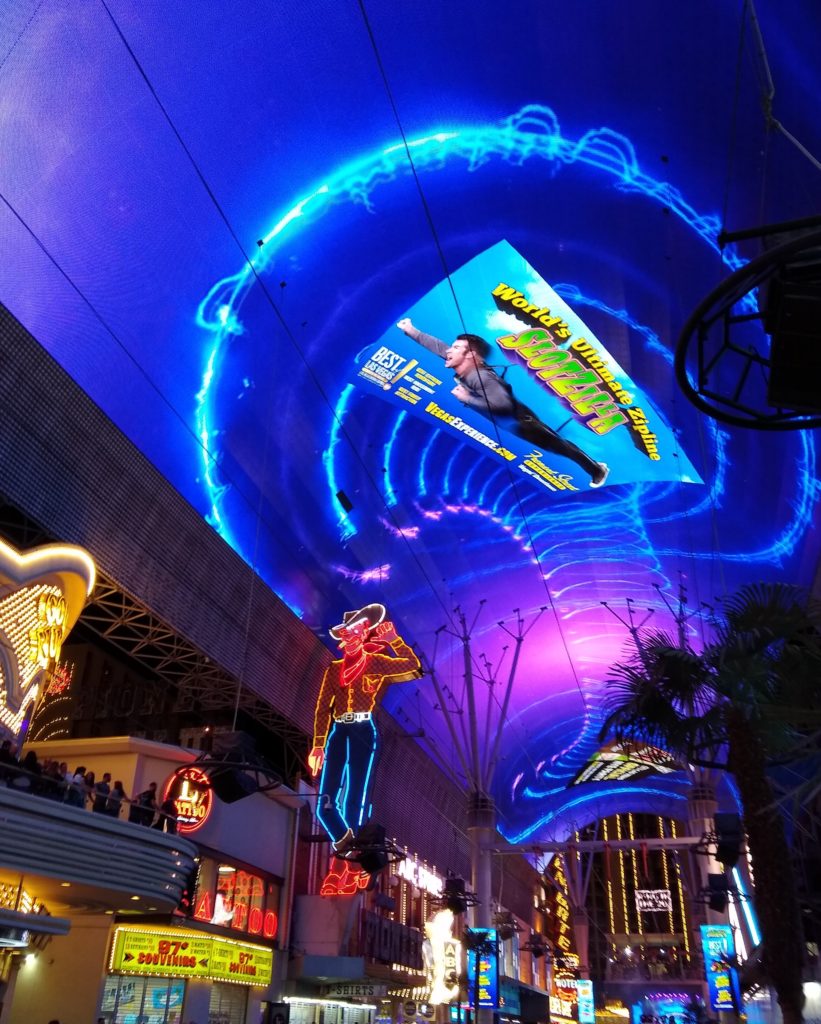 My number one place in Las Vegas to visit is the Downtown Fremont Street Experience. It has the World's largest video screen which is over 4 blocks long. The video screen was recently updated in 2019.
In the evening every hour there is a new light show with Music.
You can walk down Fremont St. buy a drink at one of the many Casino Bars and watch artists create and display their creations. You also can stop and watch the geeky and freaky street performers.
There are also plenty of souvenir shops to visit. The best time
to go is on the weekend when they have at least THREE live bands
performing at one time. The price for all the entertainment is free.

Main Street Casino

The best place to park is in The Main Street Station Casino
parking lot on Stewart a few blocks north. Since Main Street
Station is owned by Boyd they do have good video poker and slot play
and with a little play you get a free parking pass. They also have their
own brewery pub.

If you walk to the east end of Fremont just passed The Heart Attic Grill there is a little mall at 450 Fremont St. where you will find The Toy Shack featured on Pawn Stars.

Antique Keno $96,000 Jackpot
At the very west end of Fremont St. at The Plaza Casino were 2 antique video keno machines that only would take old currency and paid out small prizes in nickels. You had to use a video corded pencil to mark your spots. You had to pick ten numbers and if all ten hit the payment was over $96,000 for a 20 cent bet.
The two machines were recently replaced with newer ones and someone did hit the jackpot!

Mob Museum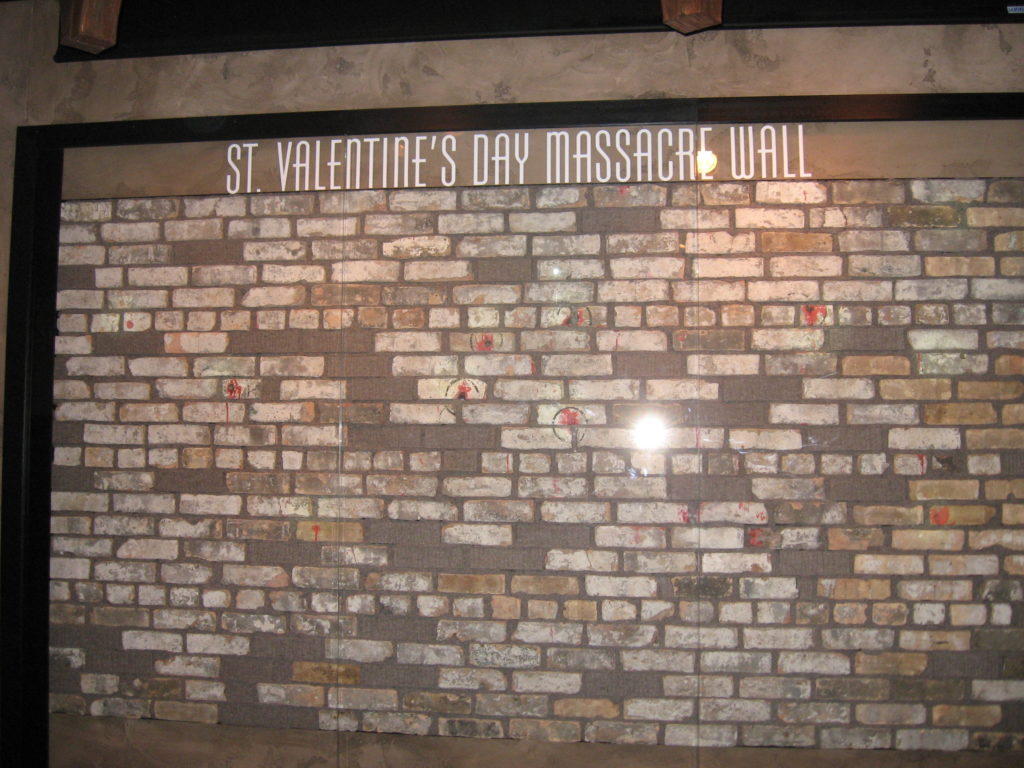 Another interesting attraction on 300 Stewart just east of
Main Street Station Casino north of Fremont St. is The Mob
Museum. The Museum building was an old courthouse.
It is a very interesting attraction and if you are from Chicago
you will see familiar places and faces. They have on display
the actual bricks from The Chicago St. Valentine's Day Massacre.